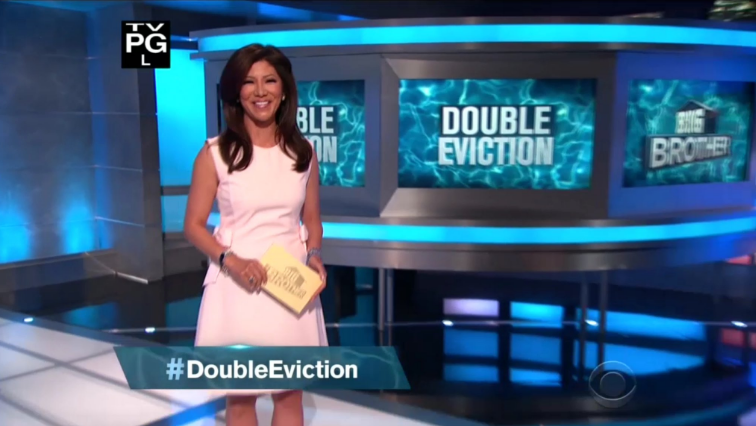 Tonight on Big Brother 19 get ready for a second Double Eviction of the season! These are great fun, but be warned, these rarely go "well" for most viewers. Either way though, it's a rushed night of events with two Houseguests set to leave and we won't have days to sit around expecting how it'll end.
If you haven't seen a Double Eviction yet then you're in for a treat. We'll rush in to the night's first eviction, and that doesn't look good for the rodeo clown, then we'll get a rapid fire new HoH and a pair of nominees. After that, with just six HGs left in the game, everyone will race out to backyard to fight for Veto. After that we'll have just three eviction votes with no tie-breaker and another HG will be off to Jury.
Paul and company are hoping to pull a one-two punch of "Jalex" and send them both out the door. The odds are in their favor here so best of luck to Alex if she wants to survive the night. Then we'll leave off without a new HoH and be waiting for late night results from the Feeds for those spoilers.
Starting at 9/8c on CBS and streaming live on All Access we'll watch as the final decisions are made, votes are cast, and either Jason or Kevin will be walking out the door first to join the Jury and since it's a Double Eviction night, we'll soon be heading down to another HOH comp immediately after the first eviction and see who wins HoH and Veto next, and which HG ends up being the second out the door. Lets wait and see!
What do you want to see happen in each of those outcomes? Who do you want see evicted first? Share your opinions in the comment section below.
Big Brother airs on Sundays, Wednesdays and Thursdays on CBS. Want more Big Brother news? Then join us back here for our daily Big Brother updates and then get ready for the conversation on our social media platforms, FACEBOOK and TWITTER.
Comments
comments